Designers Cristine Navarrete and Emily Stinemetz Share Their Perspective as First Time Market Goers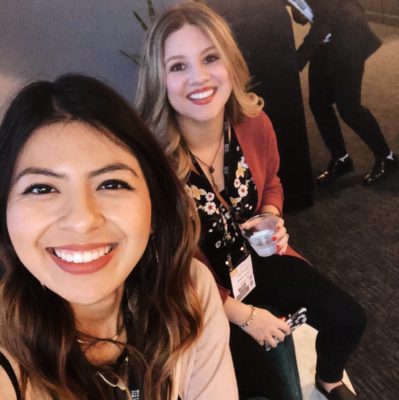 Twice a year the small town of High Point, North Carolina goes from ghost town to mecca for interior designers as 75,000 visitors flock to the largest home furnishings trade show in the world.  High Point Market is the energetic center of new and exciting design trends as designers connect with vendors in their furniture and décor showrooms.
You, our fabulous clients, are the reason Eklektik Interiors sends designers to market every year. We go to discover the new products and trends in interior design, so we can incorporate them into our designs and offer them in our showroom.
As a designer, going to market was not only exciting, it was beneficial to see and touch the furniture pieces and products that we specify in our projects. We were able to experience the quality first hand and visualize how a furniture piece would work into a certain project.  Each vendor showroom is styled so nicely with interesting design elements, which gave us new ideas and inspiration. We also truly got a feel for the branding and style of each vendor and what they are trying to convey.
One of the most exciting parts of going to Market is being a part of the new product introductions that vendors unveil in their showrooms.  Let us share what we discovered as we explored High Point Market this fall!
Top 5 Trends at Market:
Rounded/Curved Sofas and Chairs

Floating Flowers on Water – A very zen element that is easy to incorporate as décor around your home

Indoor Wicker Furniture – Almost looks like outdoor furniture, but with a twist

Mixed Materials – Mixing of different materials, such as different fabrics or metals with leather, to create a unique look

Conversation Pieces – Chairs that are formed in a way that it helps people hold a conversation