By Natalie Akins, Guest Blogger, Innovative Building Materials, With Photos from Eklektik Interiors
Everyone has their own luxury home remodel wishlist, whether it's a deep soaking tub and spa-like bathroom, custom wall coverings like bespoke wallpaper, a feature wall with custom artwork, or high-end appliances in the kitchen, there is something out there for everyone's taste. 
Whole House Luxury Upgrades
Some upgrades are worth doing throughout your home, and they aren't limited to just one room. 
Radiant Floor Heating
One of the most popular luxury upgrades to any home is the addition of radiant floor heating. Once you have heated floors, you may not remember life before! Designed to evenly heat a space from the floor up, instead of from the ceiling down such as with forced hot air or traditional radiators, this feature is about more than just warm feet. Radiant heat more evenly heats a room and takes advantage of the fact that heat rises, making it a very efficient heat source.
 A word of caution: to get the best return on your radiant floor investment, you'll need to consider radiant floor heat insulation in your subfloor. These specific subfloors help to retain heat, spreading it out even better and more efficiently. The right subfloor can also help your floor retain heat for longer, requiring less power to heat overall.
 Feature Walls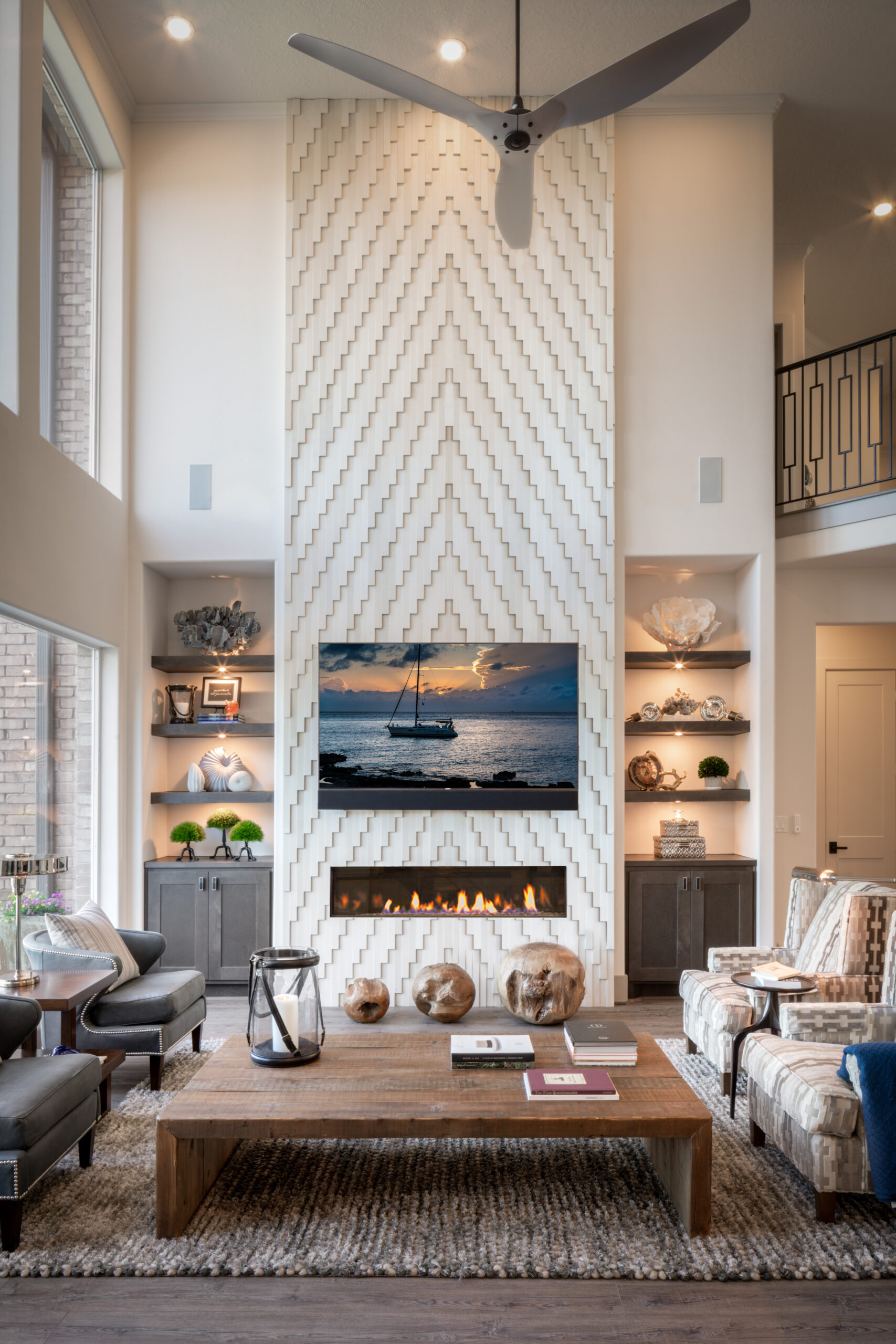 Walls are blank canvases begging for interesting details to add dimension and depth to any room. Making one of a room's four walls stand out from the crowd can add a custom feel to your home, as well as allowing you to try bold colors, types of wall coverings, or accents that might be overwhelming across your entire space, but just right for one wall. A smaller space also allows you to splurge without breaking the bank.
High-End Wall Coverings and Custom Millwork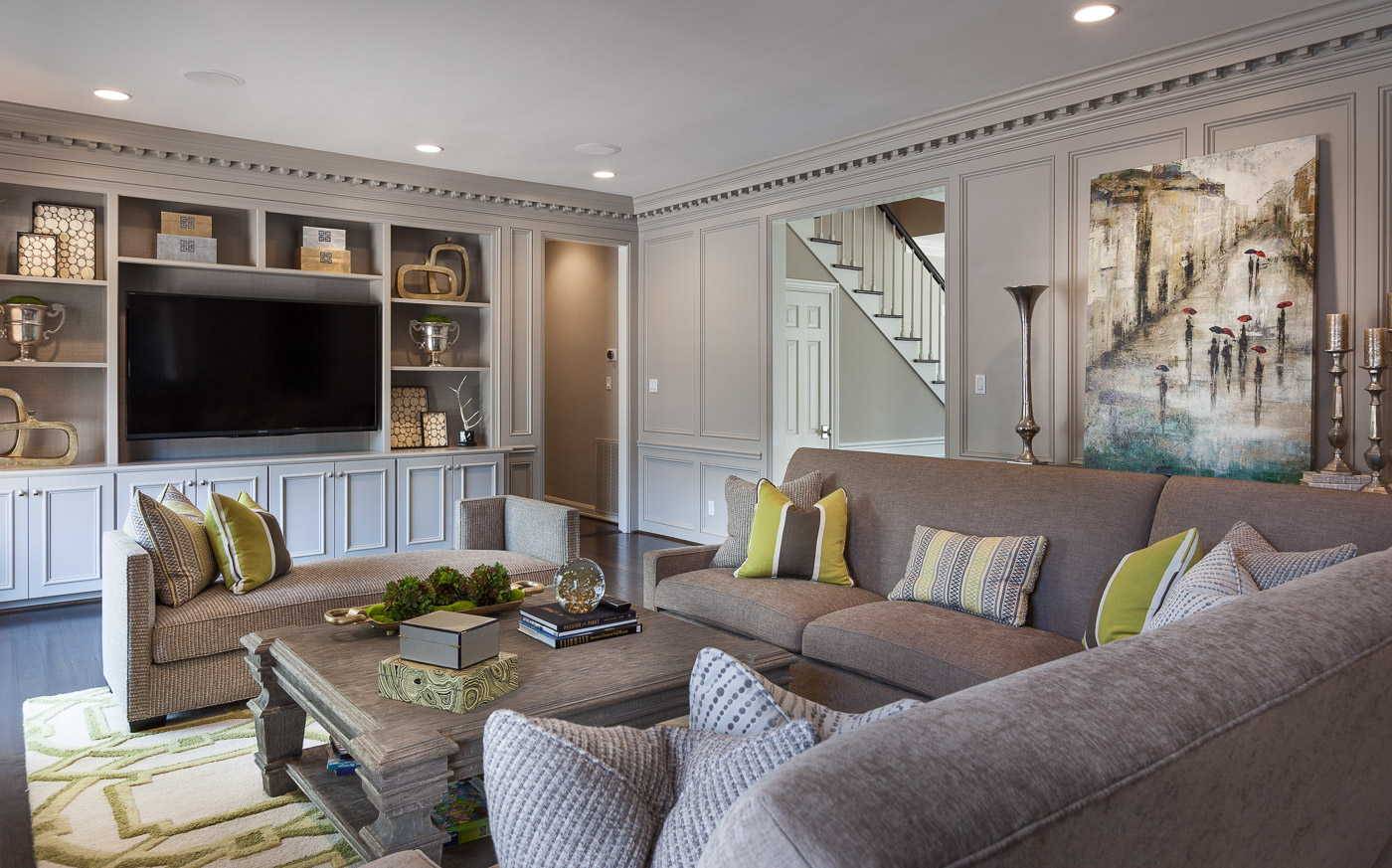 High-end wall coverings come in various textures, color schemes, and styles, from patterned wallpaper to natural textiles. When combined with custom millwork like moldings, trim, wall paneling, and crown molding, it can put a refined touch on your space. Particularly helpful in rooms with large, expansive walls, wainscoting can break up the space, add visual interest, and draw attention to any artwork displayed above.
 Kitchen Upgrades
An inviting kitchen is the focal point of a home for family and guests. It seems like no matter what, everyone ends up in the kitchen at some point whether they are preparing for dinner or picking out dessert. Kitchens are a great place to show off your personality and create the most functional space possible, bringing glamour to your home with luxurious appliances, custom cabinetry, and breathtaking finishes that will make every day feel like you're on vacation.
Beverage Centers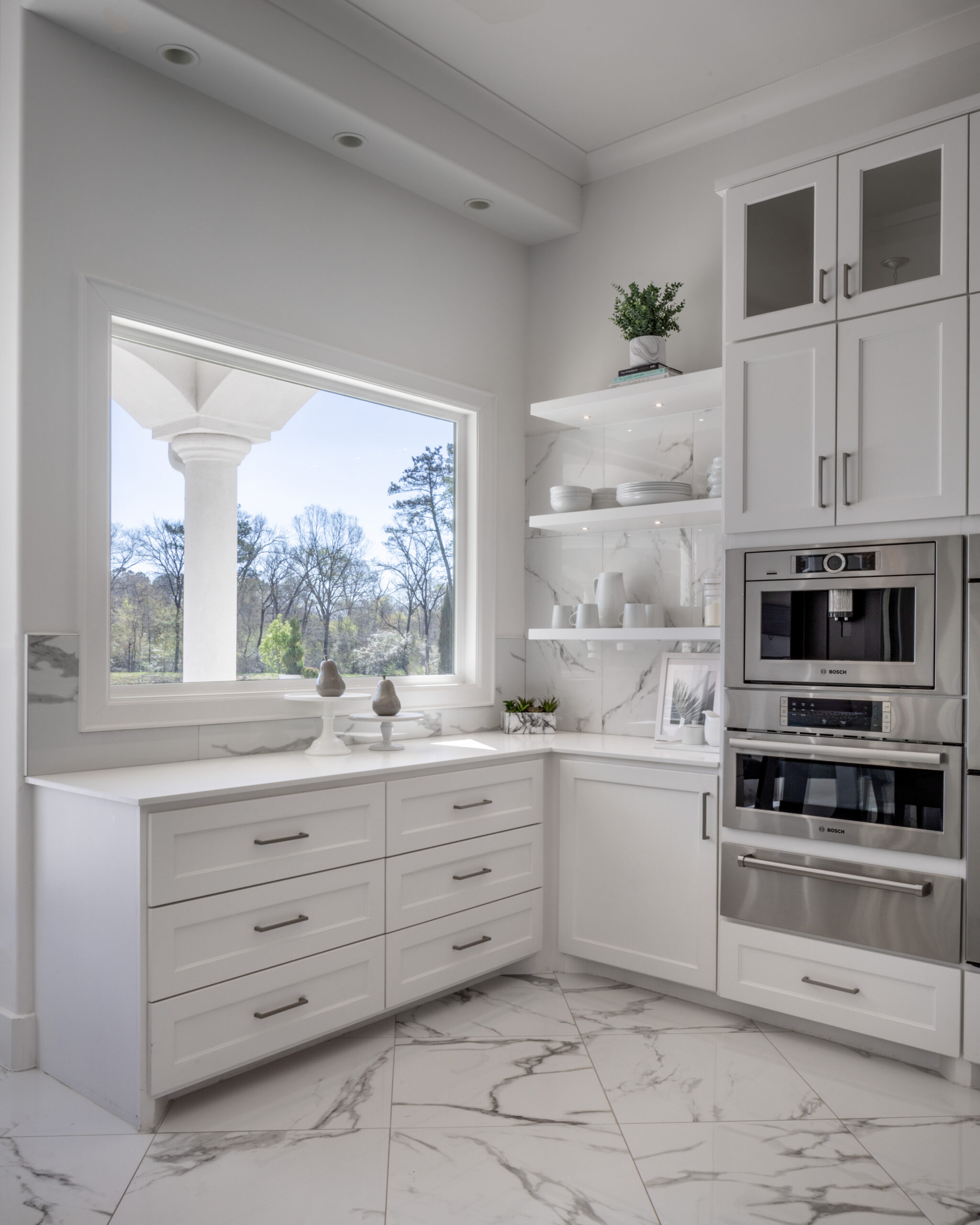 Beverage centers have exploded in popularity, and for good reason. A well-stocked beverage center allows you or your guests to easily grab or mix their favorite drink in a dedicated spot complete with refrigeration, a coffee station, and the guest-worthy glassware. This also helps control traffic in the busy kitchen hub, keeping your main prep and entertaining space available for food.
Custom Ranges, Hoods, Ovens, and Warming Drawers
When choosing where to invest in your kitchen, a good range never goes out of style. With more and more custom options on the market, you can completely tailor your range to your cooking and entertaining style, and accent it with a custom hood for an extra tailored look in your kitchen. Customizing the color, finish, and shape of this kitchen staple immediately brings a personalized look, replacing the standard rectangular hoods of the past. 
A beautiful kitchen will undoubtedly get some use, and for larger gatherings or meals having multiple ovens can help consolidate prep and cooking time. For even more convenience, a warming drawer can keep your food warm for seconds and thirds.
Sail Over to your Kitchen Island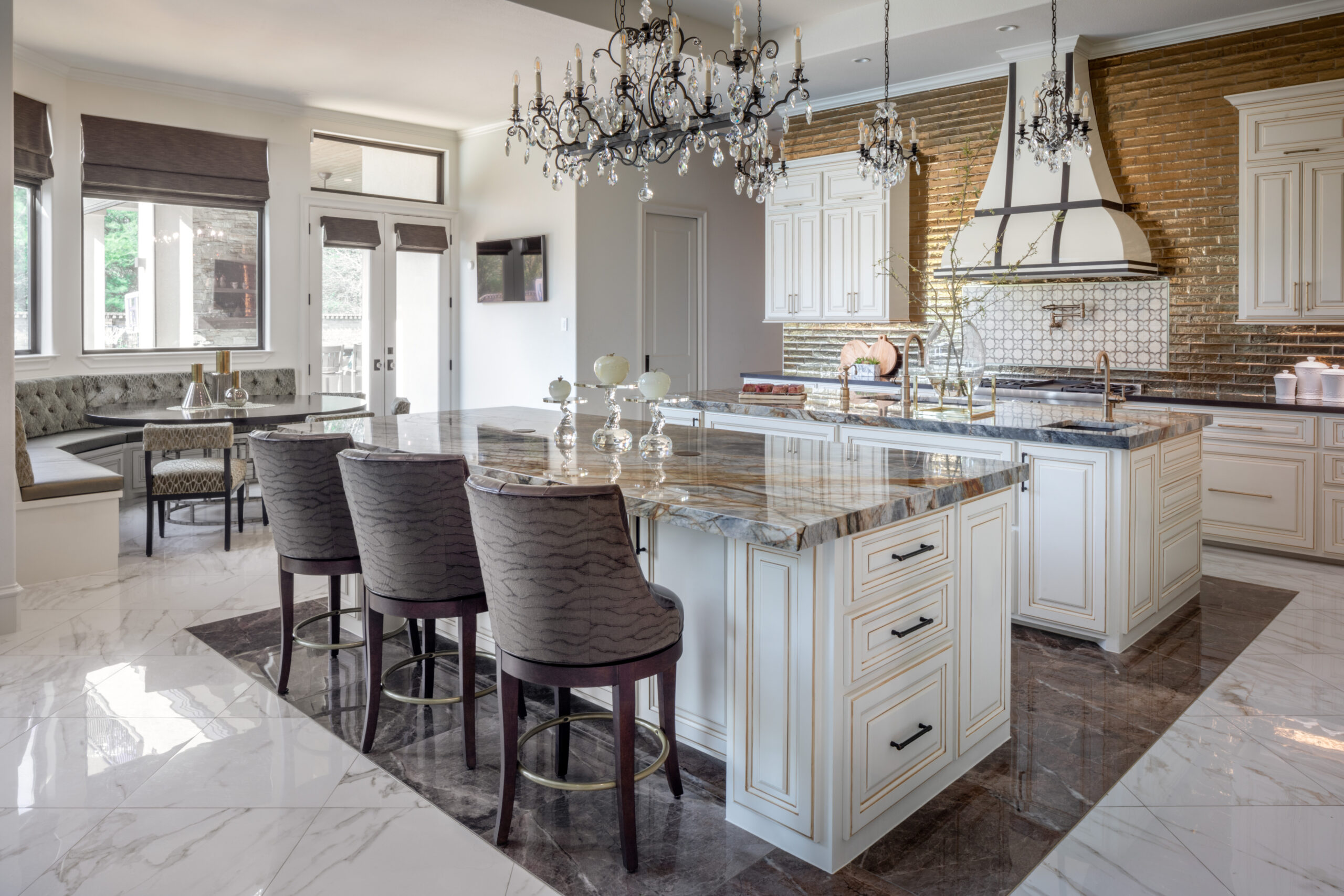 Kitchen islands are central features to any kitchen, and what better way to draw attention to this focal point than with a custom, complementary color to offset the island from the rest of your kitchen? Top it with a one-of-a-kind countertop, and you can easily make a bold statement with this relatively simple upgrade.
Countertops on your island and throughout your kitchen are a good opportunity to show off your personality and highlight your taste. Natural stone, like quartzite slab, offers subtle beauty, with neutral tones and natural variations, while remaining durable and easy to maintain. Mixing materials such as natural stone with butcher block combines complementary styles with function.
 If you're replacing your kitchen island, consider incorporating amenities like built-in refrigerated drawers, a warming drawer, bookshelves, outlets, and storage space maximized for awkward items like cutting boards or particularly large pans.
 Primary Bed and Bath Upgrades
Your day begins and ends in your primary bed and bath suite. It should be a space you can't wait to get back to! We spend hours each day in our bedroom between preparing for the day, sleeping, or even just resting. High-end details in primary bedrooms and bathrooms can make them even more comfortable and convenient.
 Dressing Room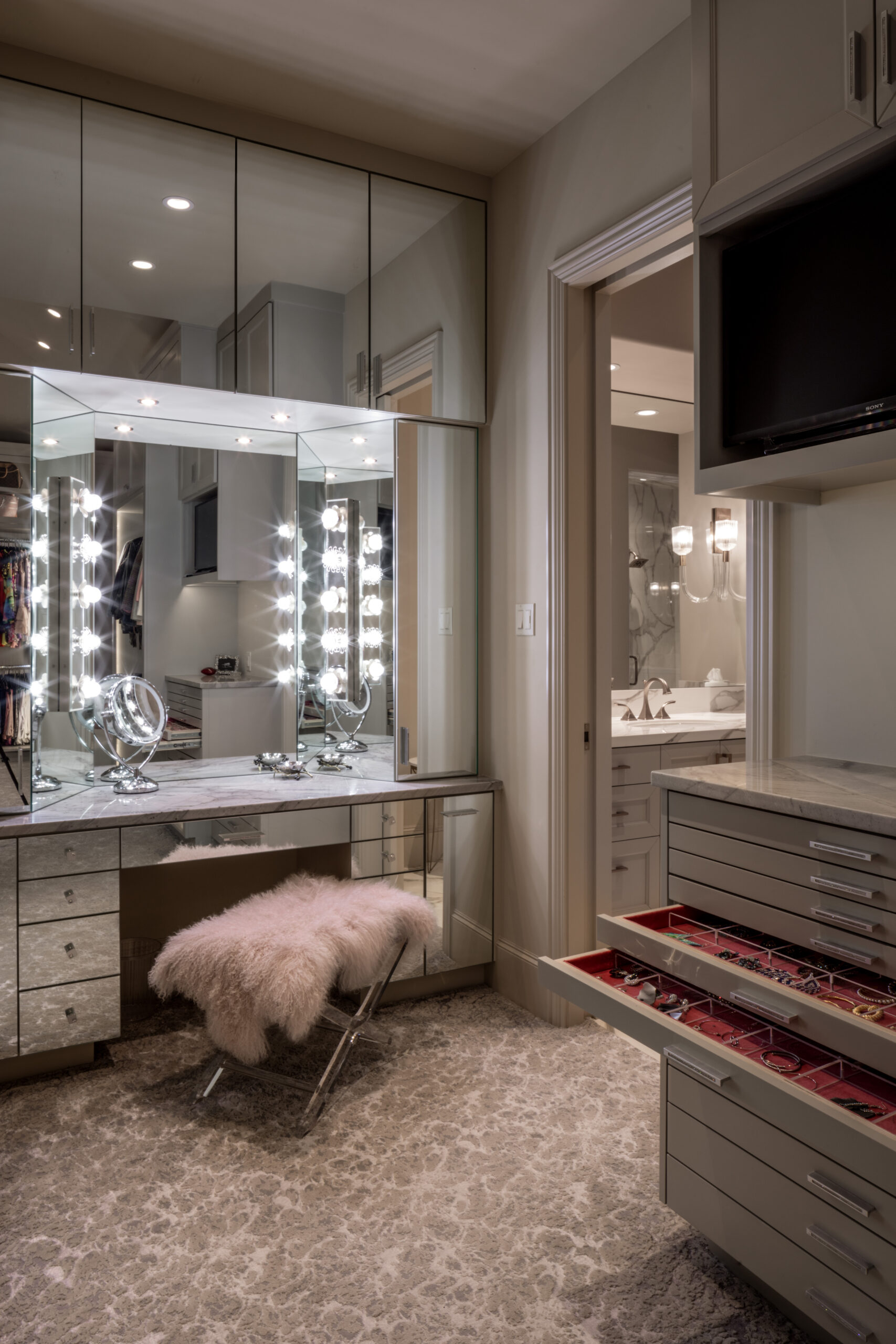 Closets have certainly trended towards being bigger over the last several decades, but have you made the leap from a closet to a dressing room? Beyond just being a walk-in closet space, a dressing room is equipped with counters, storage, mirrors, vanities, and more.
 Dressing rooms are not just a place to get dressed—they are a place to truly get ready. For an added perk, add a mini-fridge stocked with your favorite beverages.
 Spa Bathroom Upgrades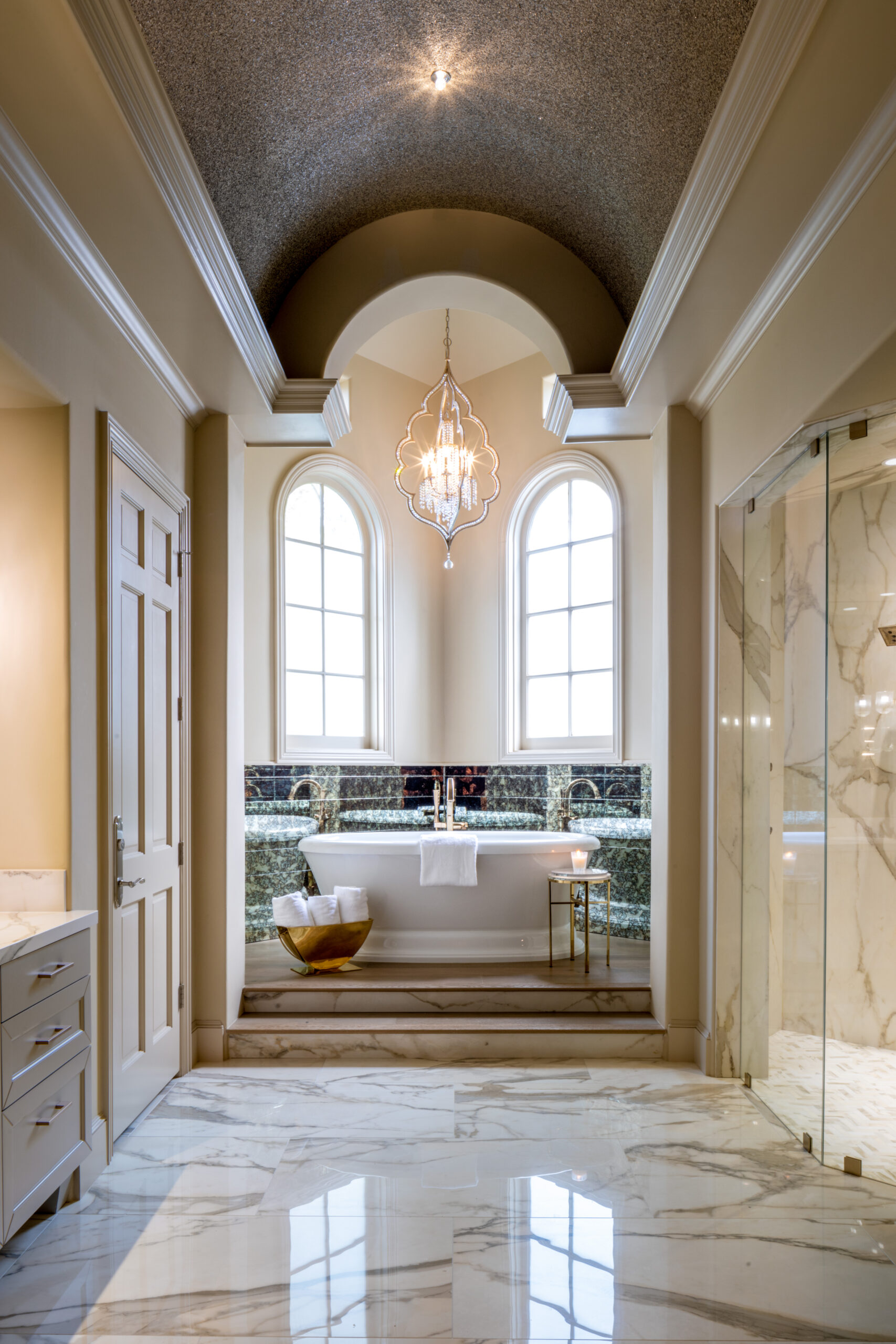 Being able to relax in a spa-like oasis, right in your own home, gives you a private and customized place to truly let go of any stressors. Instead of packing up to go to the spa, you can head right into your bathroom for an unforgettable experience.
Popular bathroom upgrades include everything from tub upgrades to changing out the hardware. Deep soaking tubs have risen to popularity and come equipped with features to maximize heat retention, prolonging your soak.
Custom double-vanities give you and a partner space to spread out, while still being together, with high-quality craftsmanship and custom color schemes. While you are looking at your vanity, don't forget about high-end faucet upgrades, like black bathroom faucets, that can stand out against popular neutral bathroom fixture colors like white and grey.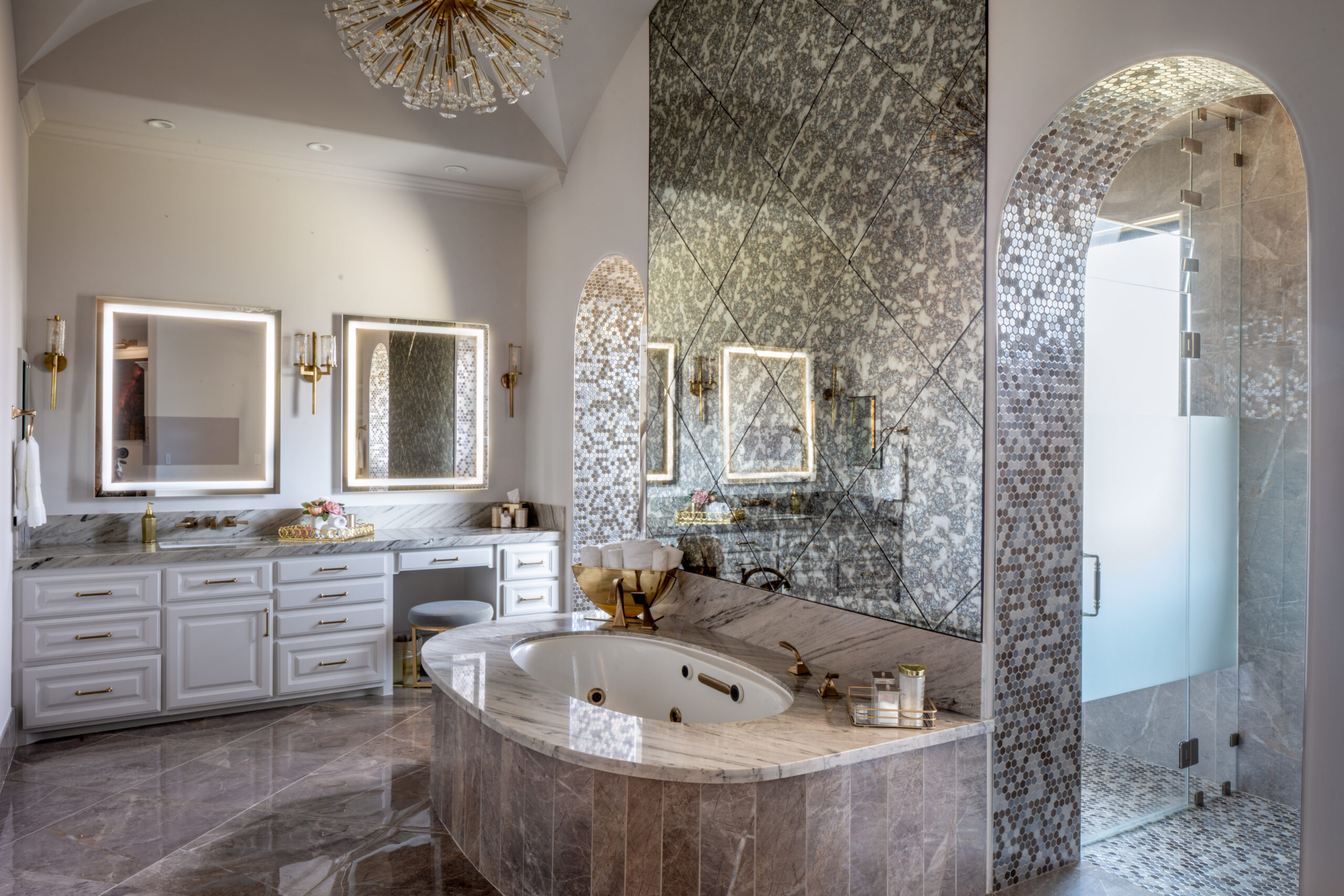 Bathrooms are the perfect place to use your green thumb—the relatively high humidity of your bathroom is the perfect atmosphere for a vertical garden, adding natural and relaxing elements to the space.  
 And one of the ultimate bathroom upgrades is an in-home steam or sauna room where you can go in, close the door, and be transported to another world.
 No Wrong Place to Start
Your remodeling options are endless for every room of the house. It's just a matter of picking what is most important to you and then making some choices. Luxurious upgrades to your home not only make your space more welcome and comfortable for you but can add serious resale value for future prospective buyers. You can't go wrong!   
Natalie Akins is the Interior Design Editor at Innovative Building Materials. With over 20 years of interior design experience, Natalie has worked on many projects including commercial office design and residential spaces.